I was a happy child. I was always smiling, always laughing. I was healthy. I ate good and exercised. I had a few close friends.
However, my best friend was my shadow. He went with me everywhere I went. He played the same games I played. He liked the same animals I liked. We were inseparable. Even when I went to bed at night, he was tucked in right beside me. When the lights went out, I would not worry because I knew he would be there in the morning when I woke up.
We would then start the day again. My shadow always right beside me. I would laugh and smile. We would eat together, play together, and at night we would sleep together. Through the years that would never change.
Until one morning I woke up and it did change. My shadow was gone.
I looked for him everywhere. In the glow of the kitchen light at breakfast, outside at the brightest time of day, and at night with my bedside lamp, but he was nowhere to be found.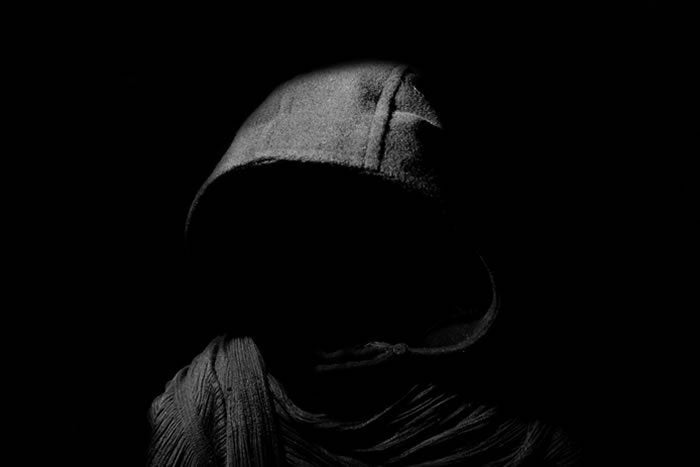 I became dark. My smile went away. I no longer laughed. I no longer wanted to play or talk to anyone, even my parents. I wanted to stay in my room all day and all night.
I wasn't happy. Why would my shadow leave me? There was no explanation that I could find. I woke up one morning and everything had changed. I tried to snap out of it but couldn't. My parents tried. Nothing worked.
I even quit looking for my shadow.
I lashed out at everyone. Just leave me alone. The darkness would not go away. I hated the person I had become. I felt like a prisoner, trapped in my own mind. I thought things I could not believe I was thinking. I felt like hurting myself, hurting others. I quit doing my schoolwork and I was getting into trouble at school.
Then one day, out of the corner of my eye, I thought I saw my shadow. It was only a glimpse, a split second, and I could've been wrong, but a hope came over me. A hope I clinged to. And as I started to hope, the darkness started to leave me. And as the darkness started to leave me, I started seeing my shadow everywhere.
And as I started seeing my shadow everywhere, I started finding me everywhere.
The darkness did not win. I could smile again. I was me again.
I know not everyone can find their shadow, if you need someone to talk to reach out to
Depression – 855-403-7229  ,
Text CONNECT to 741741
Suicide – 1-800-273-8255    https://suicidepreventionlifeline.org/talk-to-someone-now/
Dodging Raindrops by 311-
I Miss Those Days by NF-
Fell From The Moon by 3 Doors Down –
Someone To Talk To by Tenth Avenue North-
Love Is Stronger by Matt Kennon –
I Smile by Lotte Sollie  –
Don't Worry by 311-
Call On Me by Starley –
Carry On by Young Rising Sons-