I recently accepted the position at my church as Temple Fit Director. Amazing isn't it, what God can do. An introvert like me now leading our church into becoming more fit physically. This is a volunteer position that I will find the time to do. I may have to blog a little less.
I have always done well no matter where I worked. I have always been promoted. I have always helped my teammates around me and had them get promoted – even though it always hurt me to lose my best people. I would go on vacation and my area would do so well without me that I would be moved into another area to get it straightened out. I attribute this all to God of course. The patience, wisdom, work ethic, and knowledge He has given me and how He has taught me to treat others.

I have always been respected and well-liked – by most. I actually have been trusted so much that when I left the company I am at now the second time they let me come in on Sundays and work by myself.  My wife, who was a stay at home mom and watched other kids as well, lost a couple kids she was watching so we needed extra income. That is how much they trust me. Then they brought me back a third time and I am so glad they did.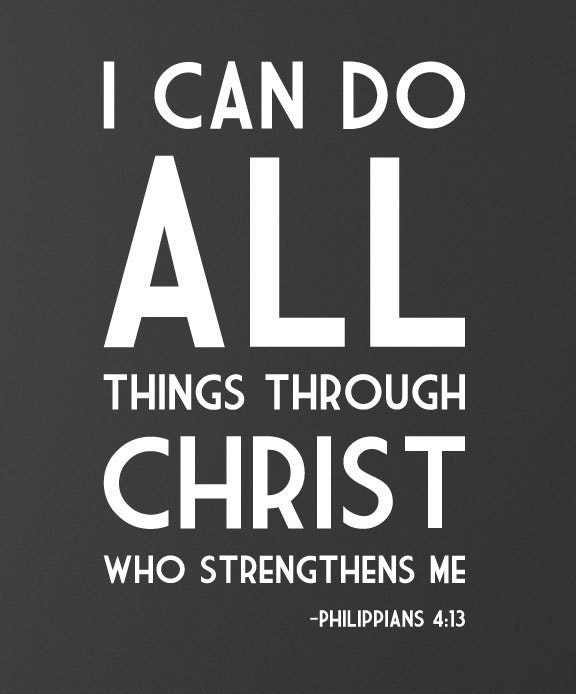 This is the lesson boys and girls. A lesson that I learned from my parents and a lesson I have learned in the teachings of Jesus Christ. Watch what comes out of your mouth. Treat others with respect and dignity. When someone makes a mistake, walk them through what they did wrong in a calm manner and instruct them on how to do it right. Keep your promises. Be trustworthy. The only thing you have in this world is your word. Guard it with your life. No matter what else is going on around you, you control how you react and what you say. I have always given employees the opportunity to succeed, even when they didn't want to. It's amazing, not only at work but in life, seeing peoples faces when they do something they didn't think they could do.
That's also why at one job I had twelve people I trained be promoted to supervisors. The next closest person was two. My employees stayed with the company on average 10 months. The next closest average was 4 months. Don't get me wrong, I have had some employees/employers try to take advantage of my leadership style only to find out the hard way. My last boss, 60-70 hour a week boss, couldn't understand how I could get so many employees to do anything I asked them to do when he couldn't. In the end he didn't like the fact I didn't talk – socialize- much, and that I stood up to him when no one else would so I left. He has called three times since I left asking me to come back.
I say all these things not to toot my own horn but to show you what can happen if you are a thoughtful, attentive, respectful, honest, open, trustworthy, decisive and conscientious. I can make a positive impact or a negative impact on someone. The choice is mine. I choose positive. Treat others the way God wants you to treat them, live the way God wants you to live and people will see it. Maybe not now, but it will pay off in the end.
I know that this introvert will not be able to lead an entire church of 1000 plus members to get fit without the amazing help of others. Our team already has some great ideas and will implement them and see where God takes them. I have been blessed to be able to motivate people. This however is a whole new ballgame. I know God will be with me to help others. One thing I have learned about fitness is to start small. Make small changes daily that will add up over time.
Maybe I will even get my wife to guest blog. She is in charge of our Run For God classes and running clubs. She is also a personal trainer and health coach. I will be relying on her a lot.
First step I will ask you today is quit drinking sodas and sugar drinks. Drink your water people.
How much water should I drink? Half of your weight in ounces is recommended. If you weigh 200 lbs, drink 100 oz. of water. Keep in mind you get some of this in foods you eat, especially in fruits and vegetables.
Run For God by Miriam and Sarah Burnette – 
Running With God – motivational –  
The Strength of God Resides In You – Motivational – 
Soul On Fire by Third Day – 
Life Is A Gift by John Waller – 
Move by MercyMe – 
Everybody Get Movin by Mr. Steve and Miss Katie – 
Lift Me Up by The Afters – 
Dear X, You Don't Own Me by Disciple – 
Page One by The Beautiful Refrain – 
It's Your Life by Francesca Battistelli – 
Stronger by Mandisa – 
Made To Love by TobyMac – 
No Longer Slaves by Bethel Music – 
Taking Life by We As Human –