Sammy wasn't like the other squirrels. While they were busy gathering nuts and seeds for the winter, Sammy would be exploring. Sammy liked traveling around the city and getting life experiences.
Sammy didn't save for the future. Sammy lived in the here and now. Sammy thought all the other squirrels were missing out on life. Sammy didn't understand why they worked all day storing nuts and seeds.
(I know what you are thinking. That you don't have to read any further because Sammy is going to die because he isn't prepared for winter. However that is an old story and this is a story for a new generation.)
Sammy traveled throughout the city and learned to not be afraid of people. Many people, especially the little ones, thought Sammy was cute and they fed him their food. Sammy ate french fries and potato chips. Sammy ate pizza and hamburgers. Sammy ate chicken fingers and tacos. Sammy loved human food.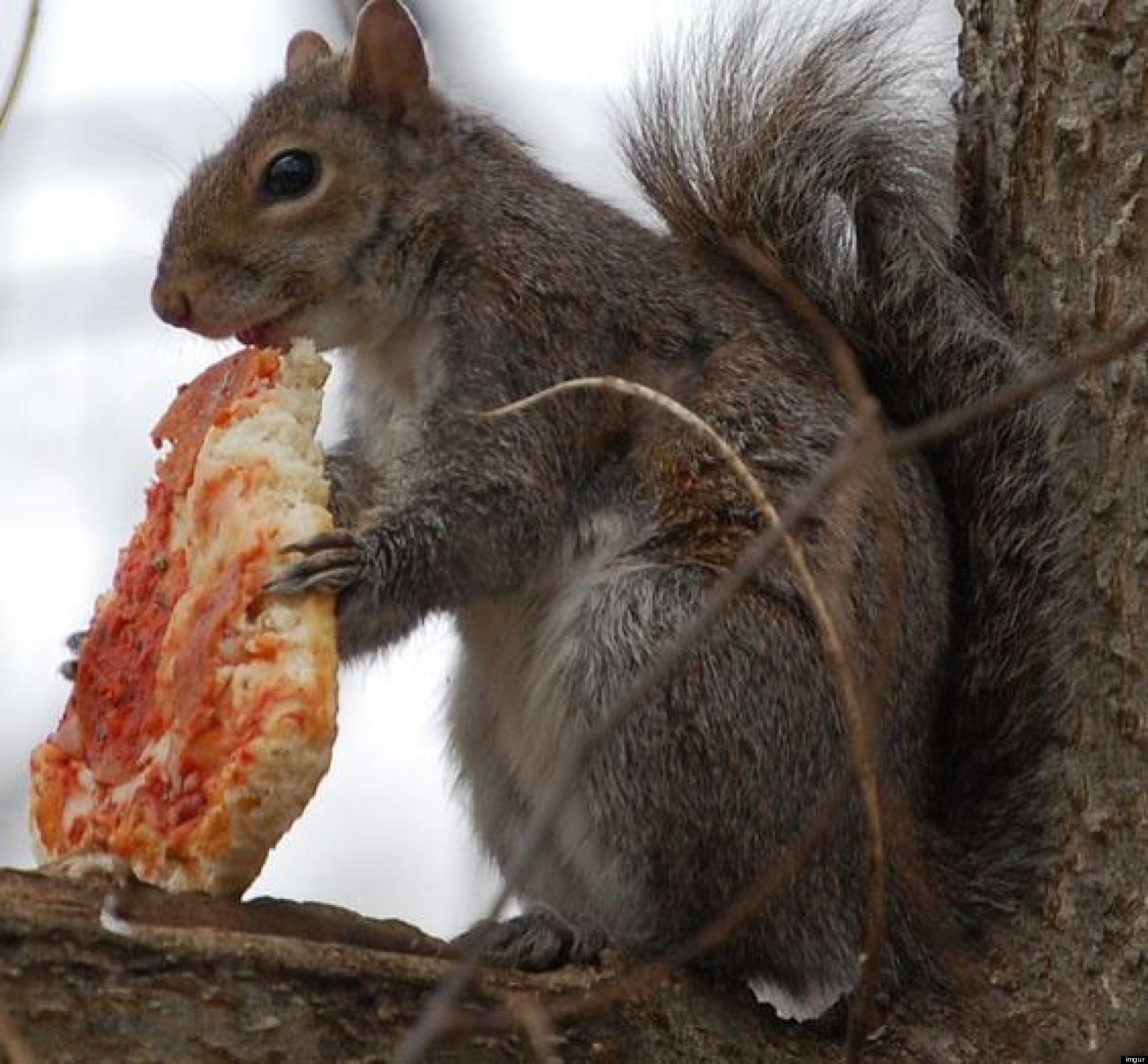 It wasn't long before Sammy was packing on the pounds. It wasn't long before Sammy couldn't travel as far as he once did. Sammy missed parts of the city but he was just too tired to go very far.
Winter was getting close and all the other squirrels were finishing storing all the food they had worked all fall to get. Sammy watched them from a distance. Sammy was miserable. All the human fast food was making him sick but he was so addicted to it. Sammy couldn't stop eating it. The more he ate it, the more he didn't feel like doing anything at all.
Some of Sammy's friends finally stepped in and said he had to change his ways or he would not make it through the winter. Sammy asked them how. They said Sammy, you just have to start. Put one foot in front of the other. Then tomorrow you take a few more steps than today. Walk away from the bad choices of yesterday and walk into the better choices of tomorrow. You can do it Sammy and we will help you.
Sammy and his friends started walking each day. They shared their good food with him and Sammy made better choices. Sammy started to lose the weight and Sammy started to explore the city again. Sammy said no to the human food he was offered and Sammy started storing his own food for winter. Sammy's friends even let him borrow some of their food and he made it through the winter.
Sammy lived a long and fruitful life. Sammy didn't let his bad choices of yesterday rob him of his future. Sammy appreciated his friends and Sammy continued to make good choices. Most of all Sammy appreciated his friends and his life.
Brother by NeedToBreathe – 
Here's Hope by Owl City –  
Pull You Through by Maggie Rose- 
Most People Are Good by Luke Bryan – 
Lean On Me by Kirk Franklin – 
Who I'm Meant To Be by Anthem Lights – 
Let It Start With Me by No Other Name – 
People Helping People by Birdy –