It is truck driver appreciation week. Be sure to say thank you to a truck driver this week. They do not stop for Covid, hurricanes, rain, snow, sleet. They are always out there keeping stores stocked for you to be fed, clothed, get your medicine, etc, working long hours and being away from their families. I know we had four drivers that did not see their families for 3 months when Covid-19 started to keep their families safe since they were all over the country and did not want to take a chance.
September 13 marks the beginning of National Truck Driver Appreciation Week and as such we thought it perfect timing to bring some more attention to the vital role truck drivers play in our society. This is especially true now during the COVID-19 pandemic as freight continues to move all across the country. Whether it is food to grocery stores, building materials to fuel the remodel boom, or moving e-commerce purchases, truck drivers are an integral part of our economy.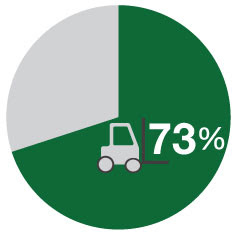 About 73% of all freight
transported in the US in 2019 was hauled by the trucking industry, according to the American Trucking Associations.Wherever you are reading this now, just look around and you will see items that got to you by truck. That is a lot of freight serving everyone in our country.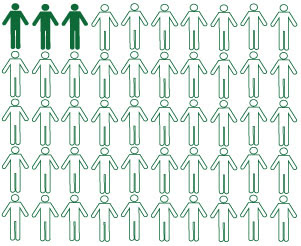 About 6% of all full-time jobs in the US in 2018 were in the trucking industry, according to an article in Business Insider.That's about 7.4 million people!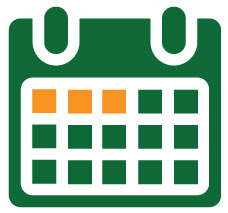 Most grocery stores would start running out of food in just three days if long-haul truckers stop working, according to Business Insider.Combining this with spikes in unexpected demand, and one can see how quickly shelves can turn empty, much like what most of the country experienced at the start of the pandemic.
In spite of how important this role is, People Element data shows that less than half of exiting drivers and only about seven in ten active drivers report feeling valued for their work. I encourage you take a moment in the coming week to acknowledge a truck driver. Wave to them as they pass or give them a little extra room on the road.On behalf of People Element, thank you to all the drivers out there who continue to safely and reliably keep our economy moving.