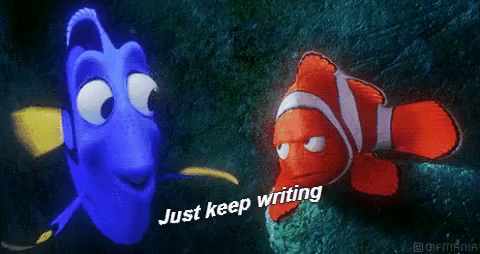 Every year at this time I start thinking if I should continue writing.
First, I wonder if I am making a difference.
I don't get many new followers. I've tried doing what the "experts" say to do and that is to follow more people, comment and like what they write. I tried that for almost four months, spending hours reading and commenting and I only had two new followers. So, I guess that didn't work for me.
I had one story, Shelly Swims Sideways, that I sent to a couple publishers/agents and received positive feedback and one wanted to move forward. Then she asked how many followers I have on social media and I told her and she said I did not have enough for them to pursue publishing it. I get it, but I wonder what writers did before social media happened. Word of mouth goes a long way. But I do understand the thought process behind if you have more followers, it might sell more.
Of course, then I start thinking that I'm not that good of a writer and my stories and poems and music aren't worth reading or getting followers.
Secondly, my renewal fees were due in January and if I'm not making a difference and not getting any followers, is it worth keeping the website going by paying the renewal fee.
Well, I got busy in January and my automatic renewal went through before I realized it so I will give it another year and see what happens.
I then looked at my stats from last year and was pleasantly surprised. Maybe some sites get this many views in a week or a month but for someone who doesn't have a lot of followers, I think these stats aren't too bad.
Maybe I am making a difference. If I can help one person for the better or to heal or … and at least one person in 126 countries clicked on something I wrote last year. That's 64% of the world. That's crazy. And I actually had more views and visitors last year than in any other year previous.
The Story of a Snowflake is always my most viewed post every year. Maybe I should try to get it published.
Anyway, here's to another year. New posts coming soon.